Auditions for ATC's Summer Musical Theatre Intensive
We are thrilled to present the beautiful new musical TUCK EVERLASTING for ATC's Musical Theatre Intensive at the Edge Theatre! (Scroll below to find audition dates and requirements). We hope that you consider auditioning and learning what it means to #train2work with us this summer!
General Information:
June 15 - July 24
Monday - Friday
9:00am - 1:00pm
$2,400
MTI Process:
Week 1: An immersive bootcamp that will cover crucial acting, singing, and dancing technique with some of Chicago's top professionals.
Week 2-5: Put those skills to work in rehearsing this complex material featuring incredible storytelling, beautiful narrative dance, and a contemporary folk theatre score.
Week 6: (Tech Week - May include altered times) Rehearsals move to The Edge Theatre, a professional theatre in Chicago, to prepare for their final performance.
(the following pictures/videos are from MTI 2019 - rehearsing for Mamma Mia)
Final Performance:
July 24 & 25 at The Edge Theatre (5451 N Broadway St., Chicago, IL. 60640)
Audition Dates:
February 12 & 13 at the Actors Training Center (1122 Central Ave., Wilmette, IL. 60619)
Audition Requirements:
All those interested in auditioning for the show should prepare 32 bars of a contemporary musical theatre song in the style of the show.
Miller and Tysen write with a mixture of MT, MT pop, and Americana-Folk in their work, but listen closely to the recording for a variety of style options and choose the one that best fits you.  You may bring a song from the show if you prefer, other work by Miller and Tysen, or other appropriate composers such as: Pasek and Paul (Please no DEAR EVAN HANSEN though), Jeanine Tesori, Kerrigan and Lowdermilk, Adam Gwon, Begeulin and Sklar, Yorkey/Kitt, Andrew Lippa, some Michael John Lachiusa, David Yazbek, William Finn, among others. Please do not bring material from prior to 2000.
Here is a casting breakdown for reference:
WINNIE
An independent and fiery spirit, Winnie has lost her father. She is skeptical and a bit cynical at times but carries a driving longing for adventure and to break out of a humdrum life. (Strong Contemporary Mix/Belt).
JESSE TUCK
Light and laughing, he is eternal youth, a positive outlook on the world and endless sense that life is there for the discovery of it all.  (Pop Tenor)
MILES TUCK
Lost his wife and child and feels doomed to live with regret for all that went unsaid. (Baritone)
MA TUCK
A true matriarch, loving and commanding.  Her homespun wisdom is complimented by her humor and hope for continued beautiful days. (Full Mezzo)
PA TUCK
When moments allow,  a vibrant man. He is an indulgent father, a fond if forgetful husband, but a true soul with a deep well of love and profound understanding of the life around him. (Baritone)
NANA
A loopy old woman, but a loving Grandmother and Mother.  (Alto/Mezzo)
(MAN) IN YELLOW SUIT
Manipulative and persuasive, this is a man with an obsession and the recruitment skills of a seasoned carnival barker. He seeks the magic spring and does not care who is harmed along the way. ALL GENDER REPRESENTATIONS AND IDENTIFICATIONS WILL BE CONSIDERED FOR THIS ROLE. (Baritenor or other)
HUGO
Painfully shy, awkward and goofy; but smart and eerily observant - Their father (CONSTABLE JOE) knows this. The two of them have a "routine" that fools most of the people all of the time and gets answers. ALL GENDER REPRESENTATIONS AND IDENTIFICATIONS WILL BE CONSIDERED FOR THIS ROLE. (Baritenor)
MOTHER
A gentle woman almost broken by grief and fear and loss. Adversity finds her brave and unbending. (Alto/Mezzo)
CONSTABLE JOE
His simple manner belies a sharp wit and kind heart.  (Bass/Baritone)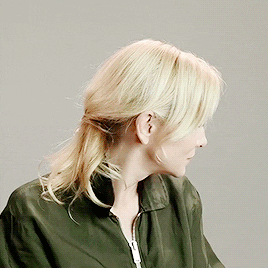 We'll see you at auditions!!!